The vacation property was built in 1996 in East Naples Queens Park.

The home is located in a dead-end street in a very quiet environment next to a lake. The heated pool is protected against external views. The patio and pool area is surrounded by a screen protecting against mosquitoes.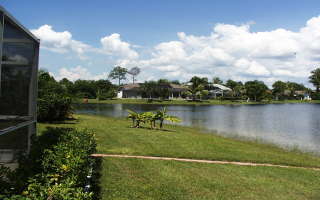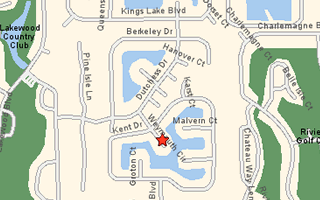 The home has a double garage, a pantry, a kitchen, an eating/living room, 3 bedrooms and 2 baths. The room "private" is not accessable for our guests, because we keep some private items there. The living area, the baths and the bedrooms are tiled. Of course, the entire house is air conditioned.
The accounterment of the home is as follows:
Pantry

with heating, washing ma

c

hine and dryer

.

3 bedrooms each with 2 beds

.

A kitchen including a dish washer, a microwave, a refrigerator and other kitchen appliances (percolator, mixer, toasters).

Eating/living area with TV, phone and faxsimile.

Different items like towels, bed linen, hair dryer, dishes and grill (gas).

Our property in Naples is managed by Michael and Beate Bähre (phone 941-775-2347).



Other special notes:
The distance to the beach is round about 10 minutes by car. You can reach Vanderbilt Beach within 30 minutes.
There are very good shopping opportunities. Most of the shops are open until 10:00 PM.
Naples offers plenty of sports opportunities: golf, tennis, fishing, boating etc.