Our comfortable living room invites the guest to stay.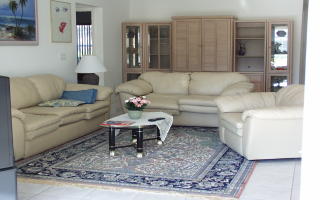 ---
You need not abandon your beloved TV during your vacation. In the living room it is at your disposal with all receivable channels.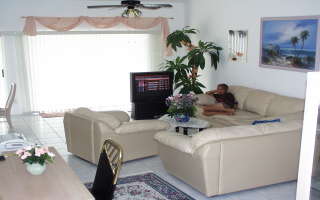 ---
A fitted kitchen with all necessary kitchen appliances is also available for you.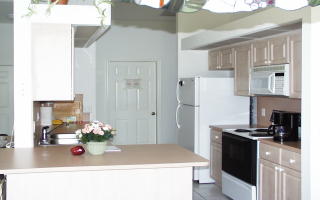 ---
Our dining room offers enough space for 6 persons and more (if necessary).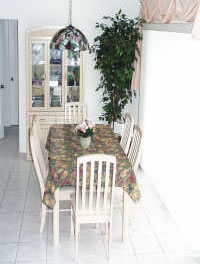 ---
A view into one of the two bathrooms.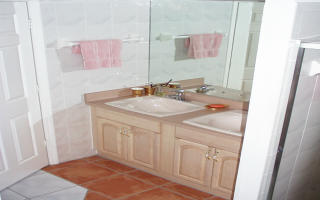 ---
"As you make your bed so you must lie on it". A view into our sleeping room.